June 8th @ showstockplanet.com
Click here to view sale site and bid online
SELLING FOUL BALL!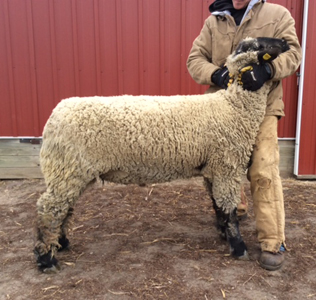 Fowl x Stud Duck (Ficticious' dam)


A ram lamb from Middlesworth sired by Fowl and dammed by a Stud Duck Daughter (Ficticious' Dam) We feel this ewe family has some great features and genetics that have worked for us already. He is extremely good boned and structured, with a super square loin and big hip in him.
Aged ewes, ewe lambs, and rams for sale!!
Call for more details
Tanner - 712.661.9853
Keith - 712.660.1818